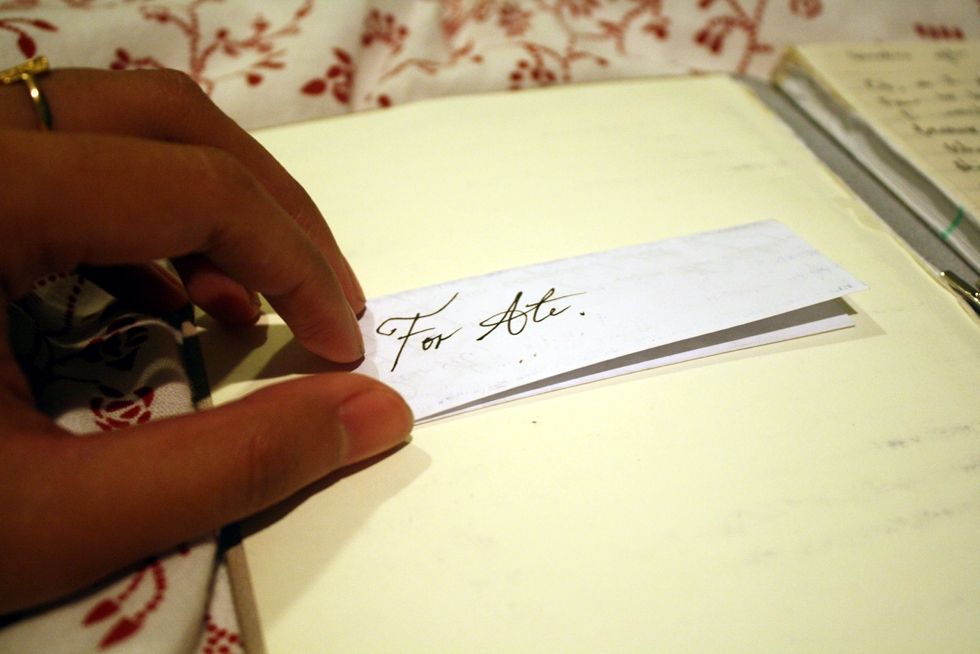 "Dear Ate,
I love you, I love you more than anything. I can't even comprehend what it would be like if I lost you. Just the thought is unbearable.

You have it hard, sometimes, with someone like me. I'm so selfish. But I'll give everything up if you need me to. I love you so much, none of these gifts are nearly enough. If I could give you anything, it would be someone like you, so you would know what it's like to have someone so wonderful love you.

But, since I can't, you'll have to take me as I am, and I'll do my best. I love you so much.

From Mikee."
---
My little sister is neither affectionate nor sentimental - she is a different variety of cold. We are very different in this respect.
Years ago, she gifted me my first ever journal and, in it, she left me this note. It remains to be the sweetest love letter I have ever received.