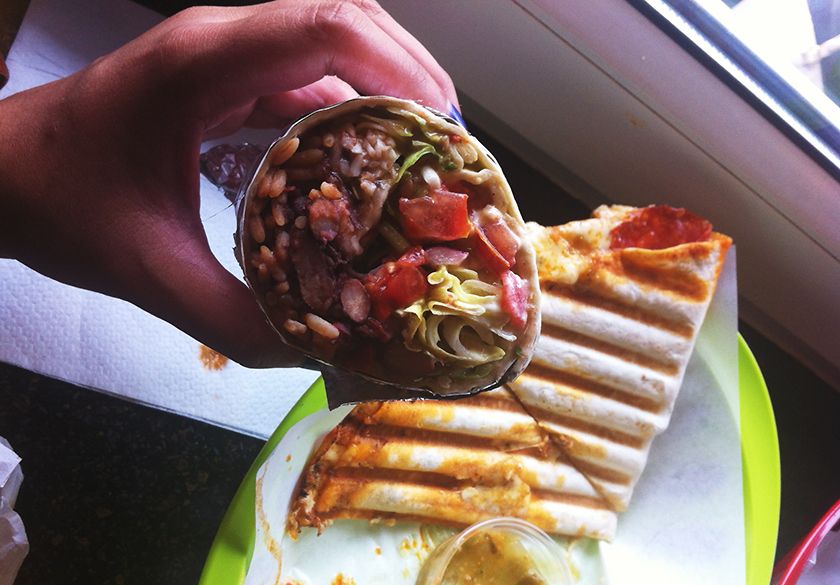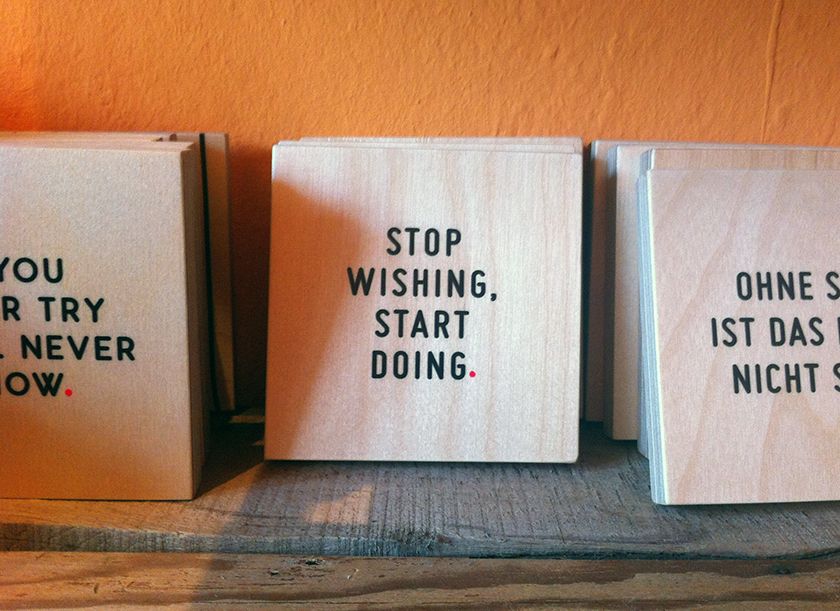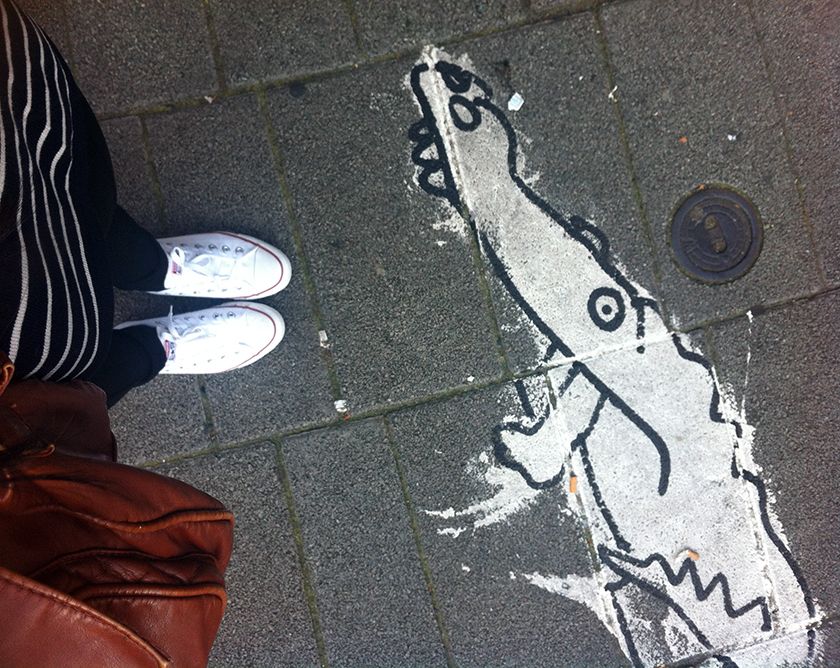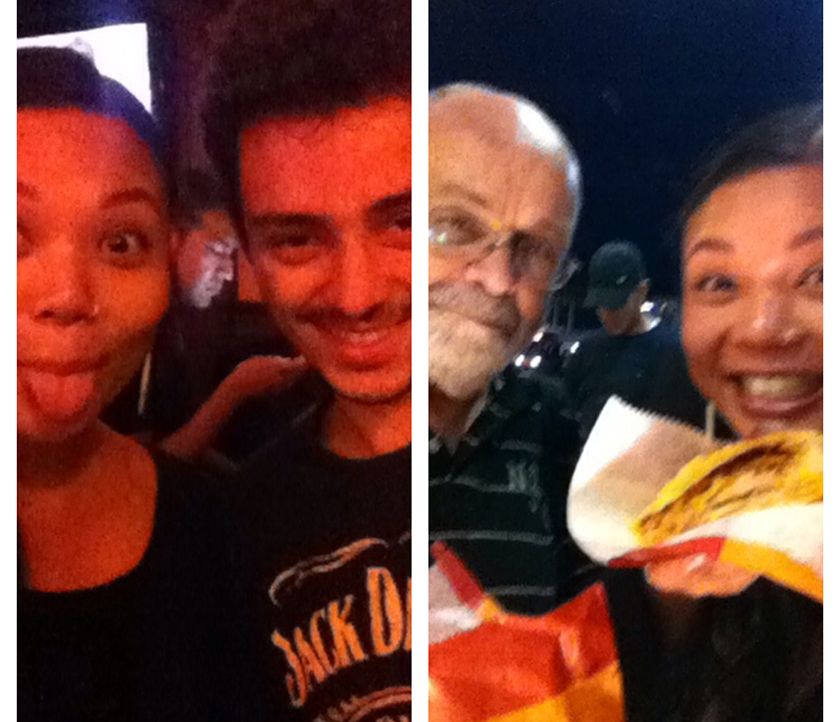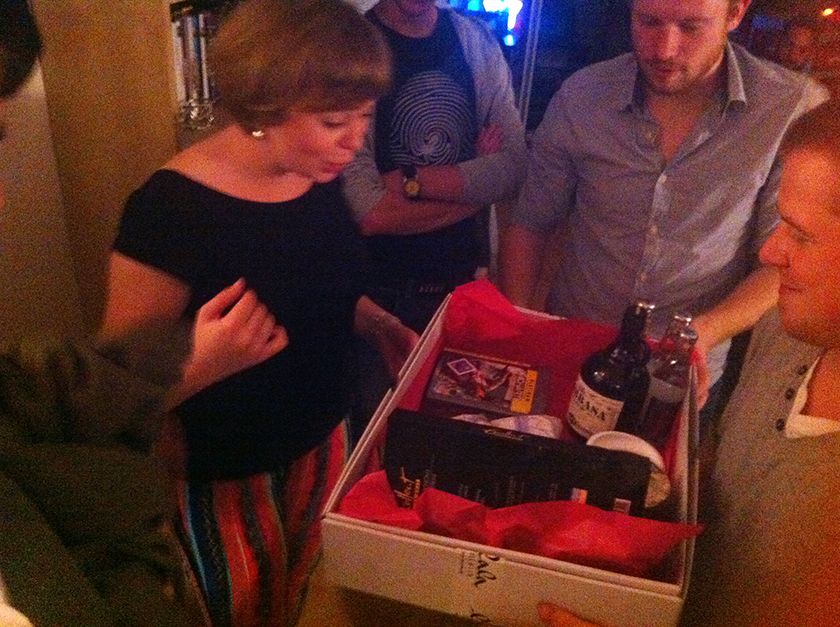 At the end of last month, my flatmate and I made the decision to have a
Social September
. Within the month of September, he and I have agreed to do the following:
1. Go out at least 3 times a week.
2. Approach people who we would like to get to know, but would otherwise be too shy to talk to.
3. Try new things.
4. Say 'yes' to things which will not seriously harm our mental or physical health.
We have officially finished our first week of Social September and I am currently typing this in bed with the worst hangover I've had all year. Oh, to be young and stupid.
Monday:
Cloudy day, woke up feeling extremely lazy (though this has more to do with how lazy I am and nothing to do with the weather). Felix and I go into the city to run some errands then head off to the Viertel for burritos because burritos are delicious. Buy our flatmate's birthday present, meet up with friends in the evening. Felix wants to try Salsa dancing lessons and I agree to join him even though dancing goes against every fibre of my being. I am dreading it. No alcohol consumed.
Tuesday:
Felix and I go get Mexican food again and I eat less food and more chocolate mousse because chocolate mousse is the shit. I buy warm clothes because it's beginning to get chilly. Meet up with a friend in the evening to eat waffles and watch American Horror because waffles are delicious and I want to be made up of only sweet foods. No alcohol consumed.
Wednesday:
The flatmates and I head to the Viertel to check out second hand stores, get food and buy some questionable supplies. Two hours before our Salsa dancing lessons, Felix and I have shots because there's absolutely no way in hell I am going to be dancing without alcohol. I get drunk in record time (that time being well under 20 minutes). Felix and I hop onto the tram on the way to our dancing lessons and we are both laughing and talking loudly. Get to the class and the teacher never shows up, so we took Trampoline lessons instead. We were the only students, I laughed at everything, nearly fell on my face, had a good time. Jumping for 2 hours while intoxicated is tiring as hell. Beginner levels of alcohol consumed.
Thursday:
Wake up early for a meeting at work, come back home and take a nap. Felix is in the mood to do something, so we agree to meet up with a friend for some 'quiet drinks'. We end up at the Irish Pub, Paddys. Shots are consumed, far too many shots were consumed. Talked to a lot of people, went very red in the face, scored some free food by striking up a conversation with an old man who teaches Roma in Austria, and came across a German bartender who holds an uncanny resemblance to one of my flatmates from last year. Had a nap in the bathroom. Friend tries to play Cupid and sets me up with his gf's older brother. Finally made it home and ended up making music with Leon for a few hours. Medium to high levels of alcohol consumed.
Friday:
Wake up hungover, completing simple tasks at an alarmingly slow pace. Teach back to back lessons for 4 hours, finding it extremely difficult to concentrate on anything. Finally get home, take a shower and realise I'm still hungover as hell. Later meet a friend to hangout and continue doing things that involve getting very little sleep. No alcohol consumed, but many cups of coffee.
Saturday:
Tired from the night before and feeling like a zombie. Spend too long trying to convince my flatmate to get out of bed. Flatmates laugh at my detailed recollection of the previous night. Spend some time with our neighbours then I head to bed and sleep for two hours longer than I'm supposed to. Woke up starving, quickly grabbed some food then we made our way to a friend's bday celebration where we drank and smoked more than we expected. Friend surprises me with peanut butter m&ms and I think my brain is about to explode. Tried to play Fluffy Bunnies with cheese slices and failed miserably. Get home later than I thought. High levels of alcohol consumed.
Sunday:
Experiencing the worst hangover of the year so far and throw myself into the shower to get ready for the arrival of friends. We decided to host a Weißwurst Frühstück (literally translates to: white sausage breakfast, which sounds like the title of an 80s German porno). Everyone at the table is super hungover. We are still relatively hungover and trying to rest up as much as possible. Low levels of alcohol consumed (because you can't have a German breakfast without beer).
First week of Social September has been super fun, but also tiring. I feel like I've been hungover almost every single day, and I imagine it won't be so nice once I have to start working every day again. That being said, I have no real complaints about this week, because it's probably been one of the most exciting weeks I've had in a while. I also really want to have a nap right now.
Ciao, ciao x