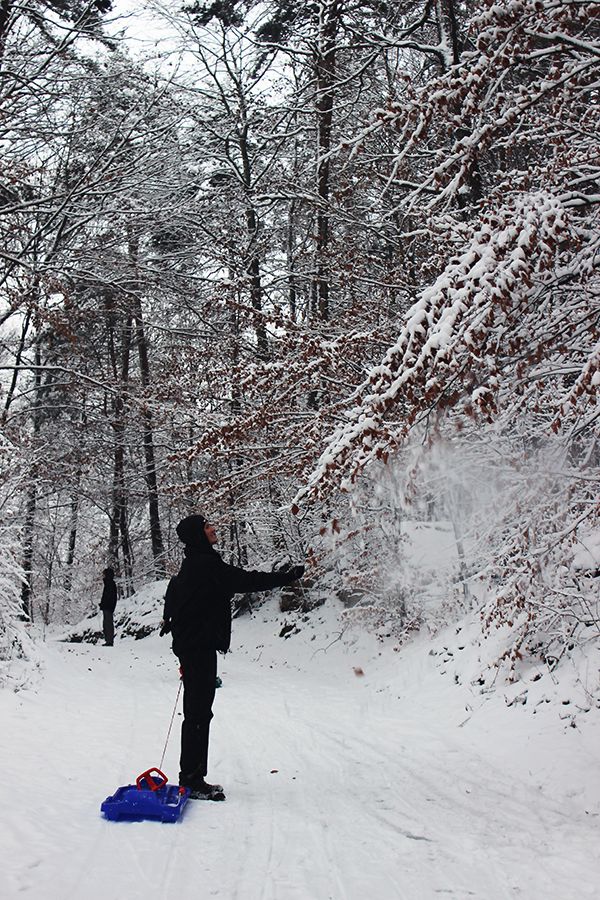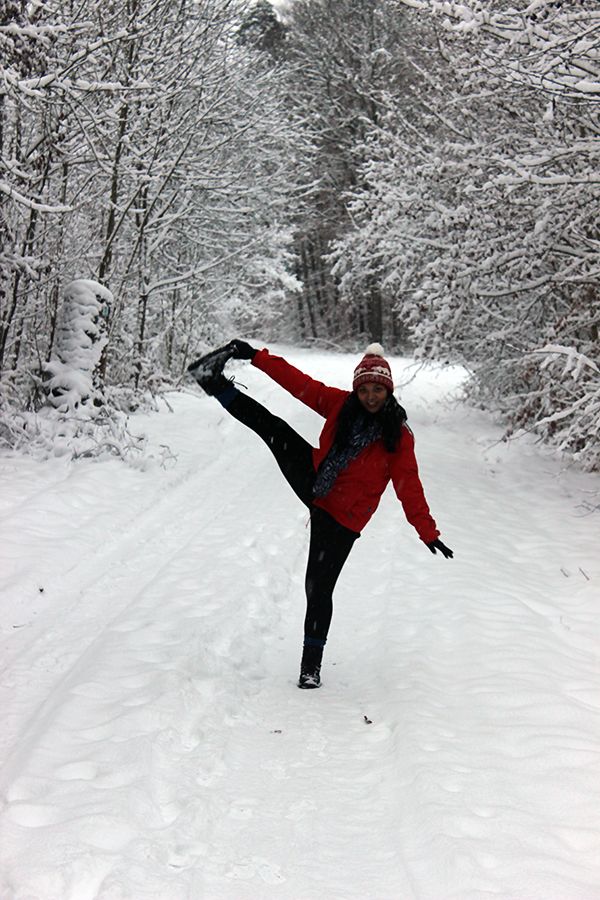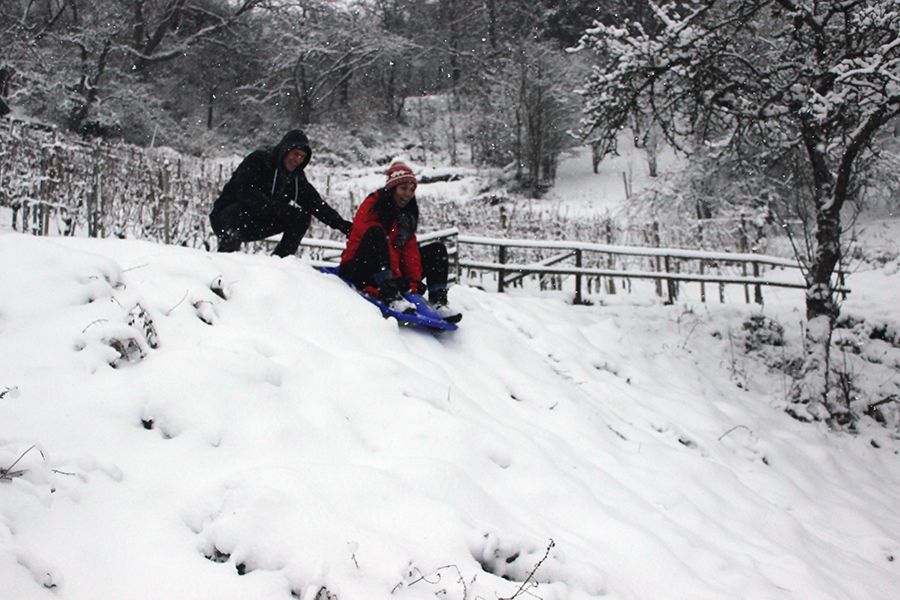 It's been snowing for the past 3-4 days here in Tübingen and it really does look so beautiful. I know it sounds cheesy to describe this place as a "winter wonderland", but my god, it just
is
. I wish I could've been so lucky as to have grown up with Winters like this.
Went out with Felix, Lukas and Florian this afternoon to go sledding one last time before Felix, Lukas and I have to head back to Bremen (which apparently has also seen snow today). As tiring as it can be to walk up a hill in full winter gear, sledding is
so much fucking fun omg can I please do it whenever I want all year round?
. Admittedly I'm not very good at it, but practice makes perfect I suppose and I haven't had half as much practice as these Germans have. The first time I ever went sledding was with my host sister in Bavaria and that afternoon ended with the side of my face being completely scraped off by some rocks that were waiting for me at the bottom of our hill. I looked like a zombie for about a week and a half. This time, however, I managed to stay relatively safe and only came home with one freezing butt and some very cold fingers.
After warming ourselves up a bit and drying off, we headed into the city for some food and to meet up with some of Felix and Lukas' friends. Had some food, drank some drinks, enjoyed Tübingen for one last evening. Had a few more drinks back home and played some Dominion, which was way more fun than I thought it would be. The entire day was really pleasant and I'm glad we were able to enjoy their hometown together one last time before the New Year.
Tomorrow we head back to Bremen, to my own bed, to my friends whose ridiculousness I have been missing a little bit. Tübingen was great, better than expected, but home is pretty good too.