Last night, as an experiment and out of curiosity, I hopped onto omegle (www.omegle.com) to see what was going on. I'm not entirely sure what exactly it was I was looking for, but I wanted to be entertained and entertained I was. For those of you who don't know what omegle is, it's basically the exact same concept as Chat Roulette, and 90% of the people on there are horny men who want to jack off to strangers online. I mean, sure, whatever rocks your boat, but if you're looking to have a friendly chat, I would suggest finding some other means of doing so, because omegle is not for you.
Also, because I'm trying to be considerate, WARNING, THIS POST WILL CONTAIN DICKS, DICKS AND MORE DICKS.
1. First person on omegle is expectedly straight-forward and horny. Clearly no surprises there.

2. Come across a half dressed child and immediately feel more creeped out than if I were to have come across another grown man's penis. What the hell is this kid doing online? How old is he, 12?! Get off omegle, oh sweet youth, you don't belong here.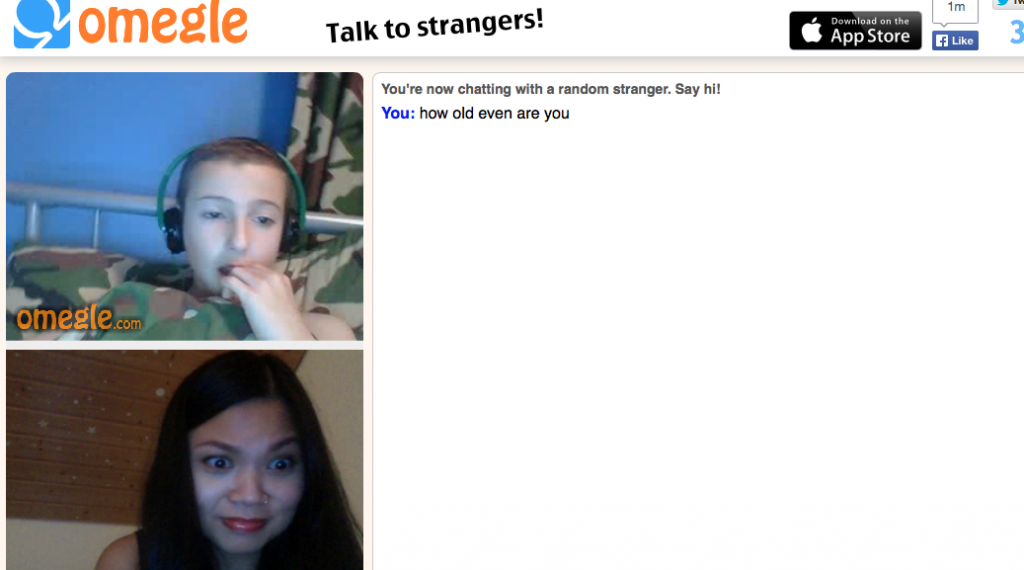 3. When you come across a man jacking himself off without prior warning, it's always fun to bring them down a notch or two by telling them they have a small dick.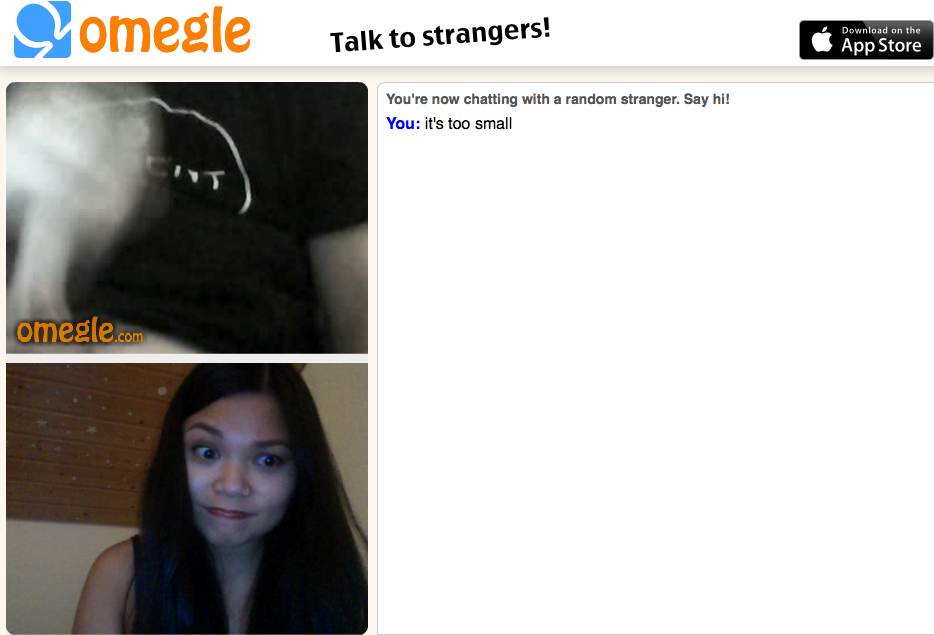 4. If a man wants a woman to get naked, he should remember that his penis is no reward for a non-horny female and therefore needs to offer up something of more value. Suggestions include, but are limited to: your soul, your car, your house, your tears, etc, etc. *cue TLC song
I don't want no scrubs, scrubs is a guy who can't get no love from me
*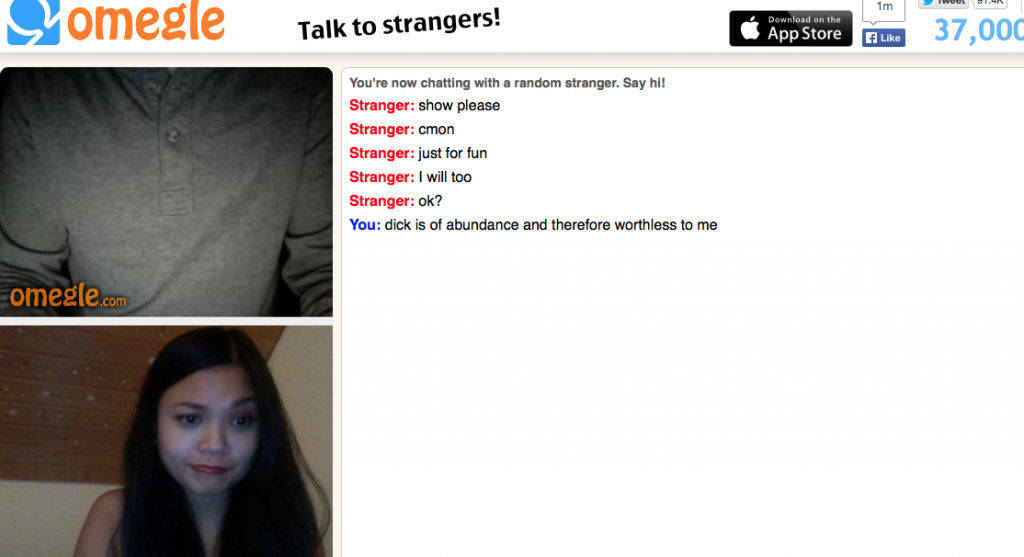 5. NononononononononoNONONONOnononononononononononoNONONO.
6. If you get bored of telling men how small their dicks are, try dropping some truth bombs on them to lighten the mood.
7. He would've had more luck asking me for help with his math homework to be honest.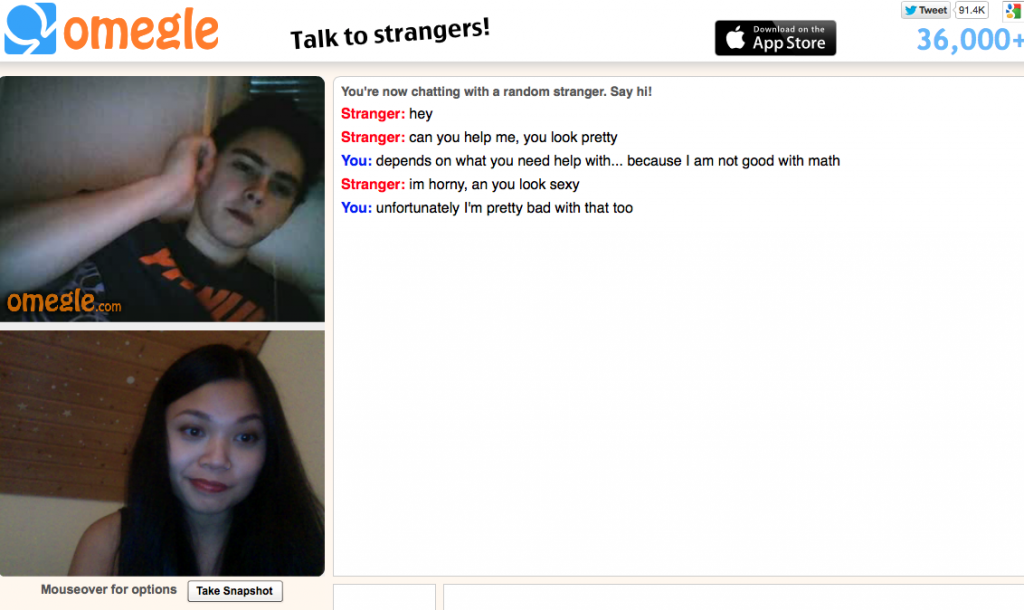 8. If a man wants to "cum 4 u", don't let him. Tell him what you think of his penis and watch as he quickly softens.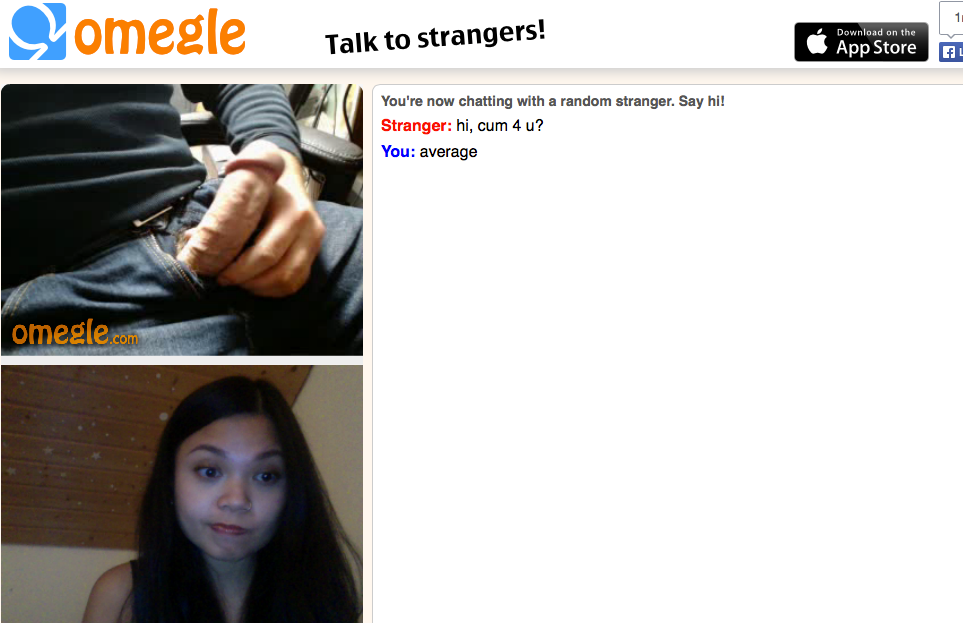 9. Hallelujah! A normal human being! Out of curiosity, told him to find me on Facebook with what little information I gave him. He did in under 1 minute, which is alarming and makes me think that I should reconsider my internet presence. (I also am completely aware that this now allows all of you to find me on fb, but a lot of you have done so already, so whatever)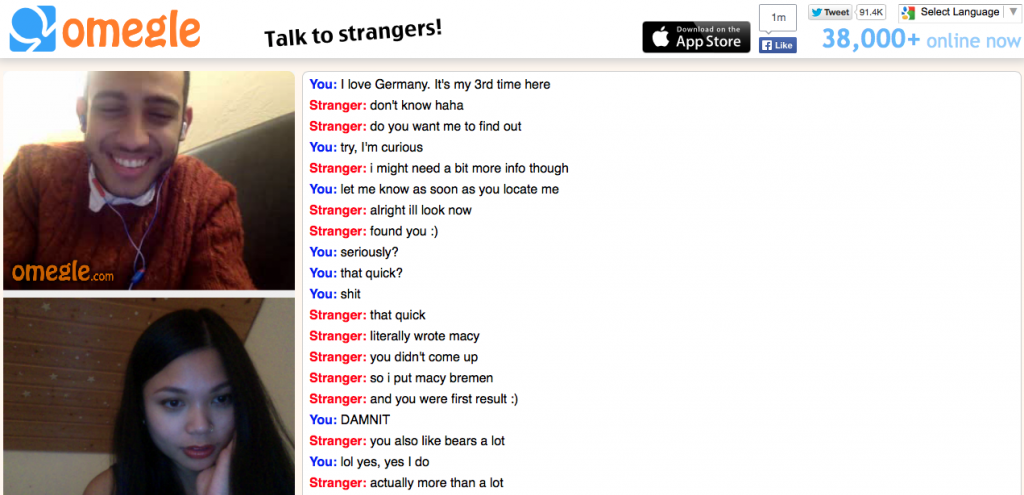 10. When you're not interested in a guy, turn his compliment into an insult and make him feel bad about himself.
11. The first and only female I came across. She was a unicorn amongst a sea of penises.
12. Managed to find 3 Germans who live in Munich. Did not once ask me to take off my clothes, show them my boobs or watch them jack off, so A+ work.
13. Are you ready for the finale? Are you sure? ARE YOU SURE YOU WANT TO SEE WHAT HAPPENED?! Okay, fine..
14. Aaaaaand that makes 2 males in the world who have written my name on their erect penises. Why they choose to do this, I dunno, maybe they think it pleases my ego or something.