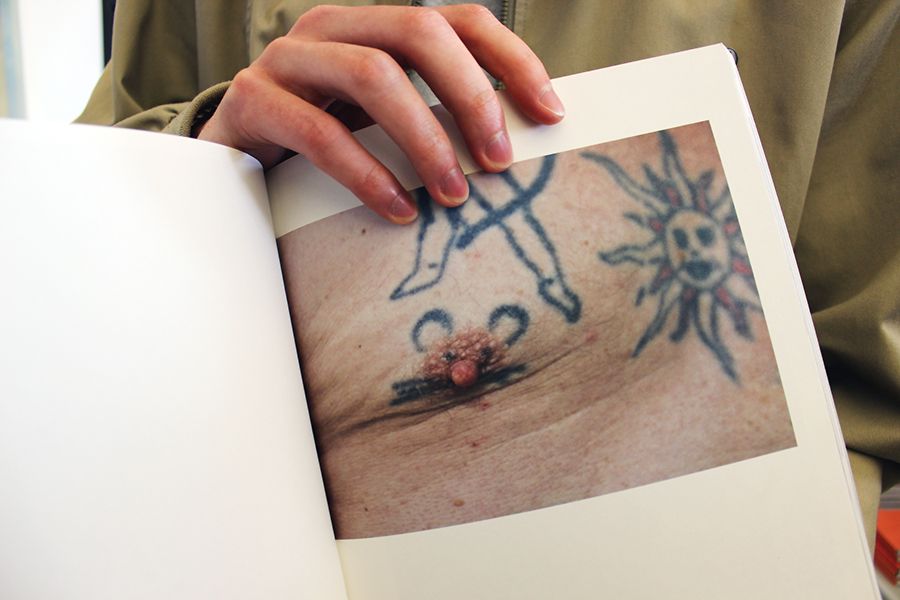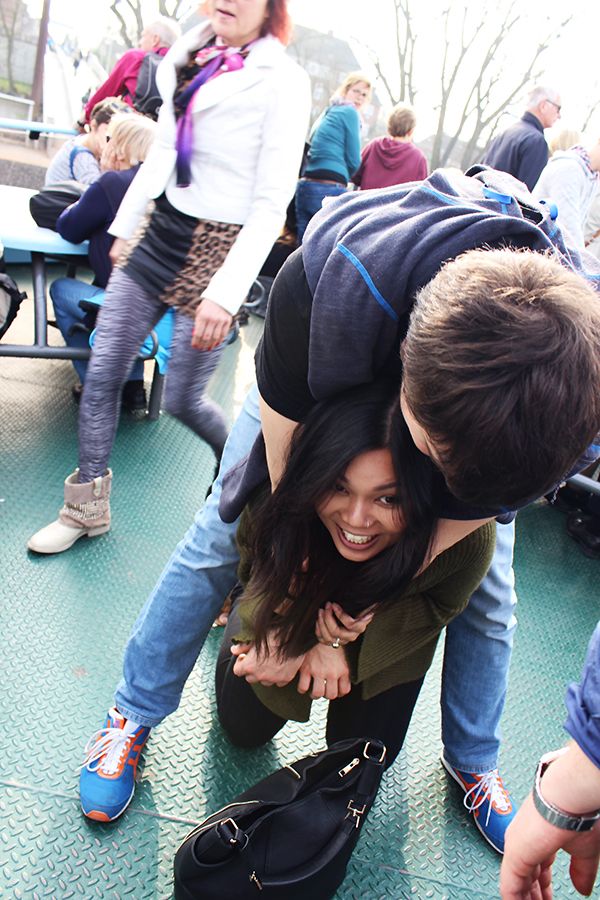 My often occurring absence can only be explained by my sheer laziness. Also, nothing interesting has really been happening in my life since Christmas/NYE, so I don't have much to talk about in terms of blogging. If you must know the finer details, they are:
- I cut my hair coz I was bored and then I burnt some of it off by accident whilst taking a bath
- the weather is starting to get sunny again
- I'm currently in the process of extending my visa
- I've been doing yoga again and it's so-so
- my Crohn's has come back harder than it ever did last year, so that sucks
- everyone around me is getting dogs except me and I am filled with jealousy
- after a year-long inner battle, I have finally succumbed to buying a water bottle and it is black like my soul
Anyway
, last Friday my beautiful creature friends and I went to Hamburg for the day to check out a tattoo exhibition there. It was one of those rare days where the sun was out and we actually went through with doing something that we'd planned on doing, so that was pretty neat. The exhibition itself was much smaller than I first thought, however still pretty cool. I don't really know how else to explain it other than it leaves you with a very strong desire to get tattoos on all kinds of places of your body.
After the exhibition, we decided to take a little trip around the harbour because that's what people in Hamburg do when it's sunny, I guess. You know when you go out and get fresh air and you feel like a proper functioning human adult? I believe that was the effect we were going for and I believe we were semi-successful in our endeavours. Good job, us. The water in Germany is a muddy brown colour. The kind of colour you probably don't want to drink and that doesn't necessarily look refreshing, but it's part of the ocean so you're kinda like
yeah, this is nice
. So, yeah, it was
nice
and it reminded me of New Zealand shores in the way that seeing McDonalds might remind you that you're hungry but you have way better food waiting inside your fridge so you decide to bypass it. That was a terrible analogy.
I'm afraid I'm starting to sound like I didn't enjoy myself, but I did! I did! Being around friends is much better than watching Friends on my laptop, so that's a major plus. God, I am bad at this writing thing. What is wrong with me..
In future, I will attempt to be a better blogger and better human. Until next time xo